Orchestre L'Pow! can liven up your event like no other performance group. Whether you are looking to create an intimate, cabaret influenced atmosphere, or an over the top Vegas-style event. Orchestre L'Pow! is available to perform at weddings, corporate events and parties. Give your crowd something a little different. Give them some "L'Pow!"

You can choose from one of our themed events, such as; "Exotic Summer Adventure" (a burlesque travelogue), "Moonlight Masquerade" (masquerade party), "Shimmy! Shake! Shindig!" (60's Go-Go party), and "Mistletoe Peepshow" (our Christmas spectacular). Or we can custom create a show just for you. Orchestre L'Pow! can also be booked to create memorable events sans dancers.

©2015 Orchestre L'Pow! LLC

Powered by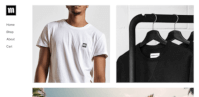 Create your own unique website with customizable templates.